Featured Authors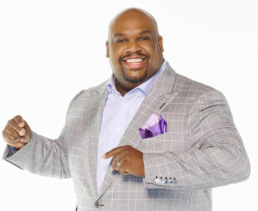 BOOK OF THE MONTH
"I Am Number 8" by John W.Gray III

All Nations TV recognizes an author each month and the most current book that he/she has written.
This month, the decision was an easy choice.
The book for the month of May 2017 is "I Am Number 8" by John W. Gray III.
I Am Number 8
examines the life of David . If God can take David, the invisible eighth son of a forgotten family and turn him into a king, just imagine what magnificent plans the Almighty has for redeeming your life.
John W. Gray III is the associate pastor of Lakewood Church in Houston, Texas. He preaches at Lakewood's midweek service. He is also a featured keynote speaker, emcee and comedian for "Acquire the Fire" youth rallies held in arenas all over the United States.
You can get your copy of "I Am Number 8 " through the All Nations TV bookstore. Click below to go to the Amazon bookstore:
Amazon bookstore
---