Spotlights
New Ministries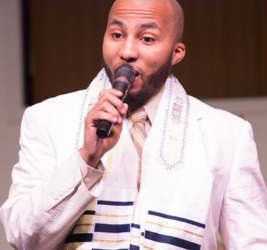 All Nations TV is always looking for shows that make a positive difference. We want to recommend that you check out "The Logan Power Show". This show has been playing on our network for less than a month and we have gotten nothing but positive comments about its content.

Calvin Logan II is the host and the show is filmed at various locations around South Carolina. Their mission is to change the airways and television on how people see life. We are here to uplift, intercede, motivate, rebuke curses, devour the negative and make a mark that cant be erased.

The viewing times for The Logan Power Show on All Nations TV are as follows:

Sundays @ 8:30 am EST/ 7:30 am CST
Mondays@ 2:30 pm EST/ 1:30 pm CST
Tuesdays@ 8:30 pm EST/ 7:30 pm CST
Wednesdays @ 2:30 am EST/ 1:30 am CST


---
March is the beginning of spring around the world. Ministries and churches are bringing their broadcast to All Nations TV this month as well. One of those churches is Spirit Life Fellowship of Charleston, West Virginia. Lead pastor is Bishop Craig Cook and he along with his assistants will be preaching and teaching four times each week. Make sure that you catch their broadcast at one of the times below:

Sundays @ 9:30 am EST/ 8:30 am CST
Mondays @3:30 pm EST/ 2:30 pm CST
Tuesdays@ 9:30 pm EST/ 8:30 pm CST
Wednesdays @3:30 am EST/ 2:30 am CST


---
The Christian View


February was the debut of The Christian View on All Nations TV. The Christian View is a fast-paced, high-energy TV talk show with a panel of sharp, quick-witted hosts discussing today's hot topics and trending news from a Biblical perspective.

You can check out their broadcast at the following times:


Mondays@ 9:30 am EST/ 8:30 am CST
Tuesdays@ 3:30 pm EST/ 2:30 pm CST
Wednesdays@ 9:30 pm EST/ 8:30 pm CST
Fridays@ 3:30 am EST/ 2:30 am CST
---
Faith Gospel Church

The goal of All Nations TV is to get more involvement from ministries in the western part of the US. One of the first steps in that process is the addition of Faith Gospel Church of Tacoma, Wasington to the weekly rotation. We are so excited to see them join. Pastor John Rutland and his congregation will be blessing us weekly with broadcast.

Faith Gospel Church is called to proclaim the Gospel of Jesus the Christ and the beliefs of the evangelical Christian faith, to maintain the worship of God and to inspire in all persons a love for Christ, a passion for righteousness, and a consciousness of their duties to God and their fellow human beings. They pledge their lives to Christ and covenant with each other to demonstrate His Spirit through worship, witnessing, and ministry to the needs of the people of this church and the community.

To see their weekly broadcast, tune in at the following times during the week.

Sundays @ 1:30 pm PST/ 3:30 pm CST
Mondays @ 7:30 pm PST/ 9:30 pm CST
Tuesdays @1:30 am PST/ 3:30 am CST
Wednesdays @7:30 am PST/ 9:30 am CST


---
These Changing Times

The newest addition to the All Nations TV Lineup is the show, "These Changing Times with Minister Joann Pullman". This show has been seen on other networks but now is making a move to add All Nations TV to its resume.

MinisterJoann Pullman Silas is a Singer, Prophetess, and Motivational Spiritual adviser. She integrates her knowledge of positive thinking and grief work by serving the communities who are in need of both spiritual and mental healing support.

"These Changing Times" will begin broadcasting
the week of March 15th on All Nations TV. You can see this new and innovative program at the following times:

Sundays @ 2:30 pm EST/ 1:30 pm CST
Mondays@8:30 pm EST/ 7:30 pm CST
Tuesdays@ 2:30 am EST/ 1:30 am CST
Wednesdays@ 8:30 am EST/ 7:30 am CST
---
J.B. Sanders Presents

If you love gospel quartet music and gospel groups, you need to check out J.B. Sanders Presents.. J.B. Sanders and his crew bring you the best in quartets from the South and North Carolina area. Tune in each week and see what treat JB has for you! You can see his broadcast at the times listed below:

Sundays @ 7 pm EST/ 6 pm CST
Thursdays@ 1 am EST/ 12 am CST
Fridays@ 7 am EST/ 6 am CST
Saturdays@ 1 pm EST/ 12 pm CST
---
Rhema Gospel Express

Rhema Gospel Express is one of the new shows on All Nations TV. In the pass, Rhema Gospel Express would come on All Nations as a special that would run for a week but now it is a full time show.

James Lockhart is the host of Rhema Gospel Express.He is also the host of the Sunday morning radio show on KROV in San Antonio, Texas.

Rhema Gospel Express is a talk show where Mr. Lockhart interviews gospel artist and community members to highlight activities or events they are presently involved in.

You can see Rhema Gospel Express at the following times each week:

Mondays @ 7 am CST
Tuesdays @ 1pm CST
Wednesdays@ 7 pm CST
Fridays @ 1 am CST

---
Newsletter Winners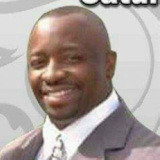 Darrell Jay Jones
February All Nations TV Newsletter Fan Winner


All Nations TV wants to show appreciation to the men and women who support the network and the activities that they are involved in. One way is the selection of the subscriber of the month. The subscriber of the month for February 2017 is Darrell Jay Jones

Darrell Jay Jones lives in Crockett, Texas. Darrell is a Record Label Owner, Executive Producer, Director of Marketing , Radio and Digital Distribution and Songwriter.

As you can see, Darrell is a busy man. He began this journey at the age of 8. When most boys were out playing with their toys, Darrell was making deals to bring gospel artists to events in around where he lived. He has always been a fan of gospel music and is doing his best to promote artist that are true to the music. Over the years, Darrell has become known as a Master Marketing Guru for his success in helping artists to get their music recognized by their peers. He has many artist that have been recognized through Stellar Awards, Rhythm of Gospel Awards and many more.

Darrell is a songwriter. He has written numerous gospel songs for artists. Some of them have become signature songs for artists. Endurance along with the late Joe Ligon recorded one of his songs and Albert White is having great success with one of the songs written by Darrell as well.

Overboard Records is the label that was started by Darrell. He has several gospel artists signed up on the label and he is preparing their music for release.

You can contact Darrell Jay Jones at the address below if you or your group are in need of quality promotion:

DJJ MUSIC MEDIA
DARRELL JAY JONES
P.O.BOX 1233
Crockett, Texas 75835
936-222-4006
djjmusicmedia@yahoo.com
music@darrelljayjones.com

Darrell will receive a box of books and other goodies as appreciation from All Nations TV. These goodies include the book highlighted this month, "Hanging On By A Thread" by Dr. Walter Thomas Sr.. In addition, he will receive the DVD, "The Southern Sons: Live in Memphis" by the musical group, The Southern Sons.

Hopefully, next month, your picture will be in the winners circle.
---