Spotlights
New Ministries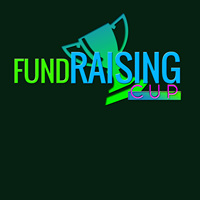 Fundraising Cup



All Nations TV has a new and creative show in the lineup. The name of the show is Fundraising Cup. The Fundraising Cup broadcast addresses the need of people in crisis.

The organization Fundraising Cup is dedicated to raising funds for women and children in need. They send clowns to hospitals and homeless shelters to provide a little joy and happiness to the mothers and children by providing cupcakes, ice cream, pony rides, games, and toys; along with other necessities that the mothers may need to help them raise their children in this terrible time of need.

Find out how you can help those that are in need:

Sunday 4:30 pm
Monday 10:30 pm
Tuesday 4:30 am
Wednesday 10:30 am



---
Newsletter Winners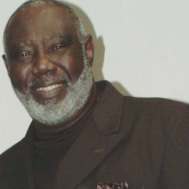 Rev. Phillip Hodge
April All Nations TV
Newsletter Fan Winners

All Nations TV wants to show appreciation to the men and women who support the network and the activities that they are involved in. One way is the selection of the subscriber of the month. The subscriber of the month for April 2017 is Rev. Phillip Hodge.
Pastor Phillip L. Hodge is the proud Pastor of the historic 5th Street Baptist Church of Louisville, KY. He is the 6th Pastor in the long history of the church that spans nearly 189 years. He is the son of the late W.J. and Marian T. Hodge. He is married to Sharon. To this union three children were born, Phillip, Jr. (Rekenya, Phillip III, Hanna Brielleand Elijah Joseph), James Randolph (Presently Widowed, Phillip Donovan, Jalen Andrew, Madison Nicole, Kezia (Kirsten Jade, Mason James). Pastor Hodge feels that this is his greatest legacy-his family.
Pastor Hodge is a 50 year graduate of Louisville Male High School, a graduate of Hampton University and the University of Louisville. He is a member of Alpha Phi Alpha Fraternity. He has been a pastor for nearly 40 years at Eastview Missionary Baptist Church of Madisonville, KY, Antioch Baptist Church of Beaumont, Texas and presently in his 22nd year at 5th Street.
Pastor Hodge takes great comfort in this passage of scripture from Joshua 1:5: "There shall not any man be able to stand before thee all the days of thy life: as I was with Moses, so I will be with thee: I will not fail thee, nor forsake thee." His favorite saying these days is, "I don't look like what I've been through. Its good to be seen and not viewed" having survived by Gods grace and Gods mercy.
Phillip will receive a box of books and other goodies as appreciation from All Nations TV. These goodies include the book highlighted this month,
"I Am Number 8" by John W. Gray III
. In addition, he will receive the DVD, "The Southern Sons: Live in Memphis" by the musical group, The Southern Sons.
Hopefully, next month, your picture will be in the winners circle.
---